Your Service Center Since 2013
THE REFERENCE IN EASTERN CANADA FOR HELICOPTER MAINTENANCE!
Trust us with your helicopter maintenance. We are a Robinson Authorized Service Center as well as a Bell Customer Service Facility. We have developed over the years an expertise which has contributed to our reputation as a leader in the industry.
For the last five years, Canada's Royal Canadian Mounted Police has trusted us as sole Canadian supplier for the heavy maintenance of their helicopters.
Safety
Passion
Service
INTEGRITY
Safety
In everything we do, Safety is our top priority. To ensure your Safety as well as that of your loved ones.
INTEGRITY
Integrity means that we remain truthful and honest with each other and with our clients at all times. Without it, we just can't operate.
Passion
It's what brings us all together, our Passion for helicopters. Passion nurtures Ideas and inspires Excellence.
Service
We're here to meet your expectations, not ours. We'll know you'll come back if we've delivered in our promises.
Maintenance Service Parts Sales
Upgrades
Helicopter Storage Acquisition & Inspection A Mobile Repair Team (MRT) just for You!
Should you prefer not to fly to our main facility, our Mobile Repair Teams can come to you. We've got an impressive fleet of vehicles, trailers and qualified technicians that can do the work at your facility.
A QUESTION
OF TRUST
Since 2013, we've been building trustworthy relationships with our clients. We all share the same passion for helicopters. Our values are what sets us apart and allows us to develop unique and solid relationships with our clients.
RESPECT, TEAM WORK, TRUST AND ACCOUNTABILITY.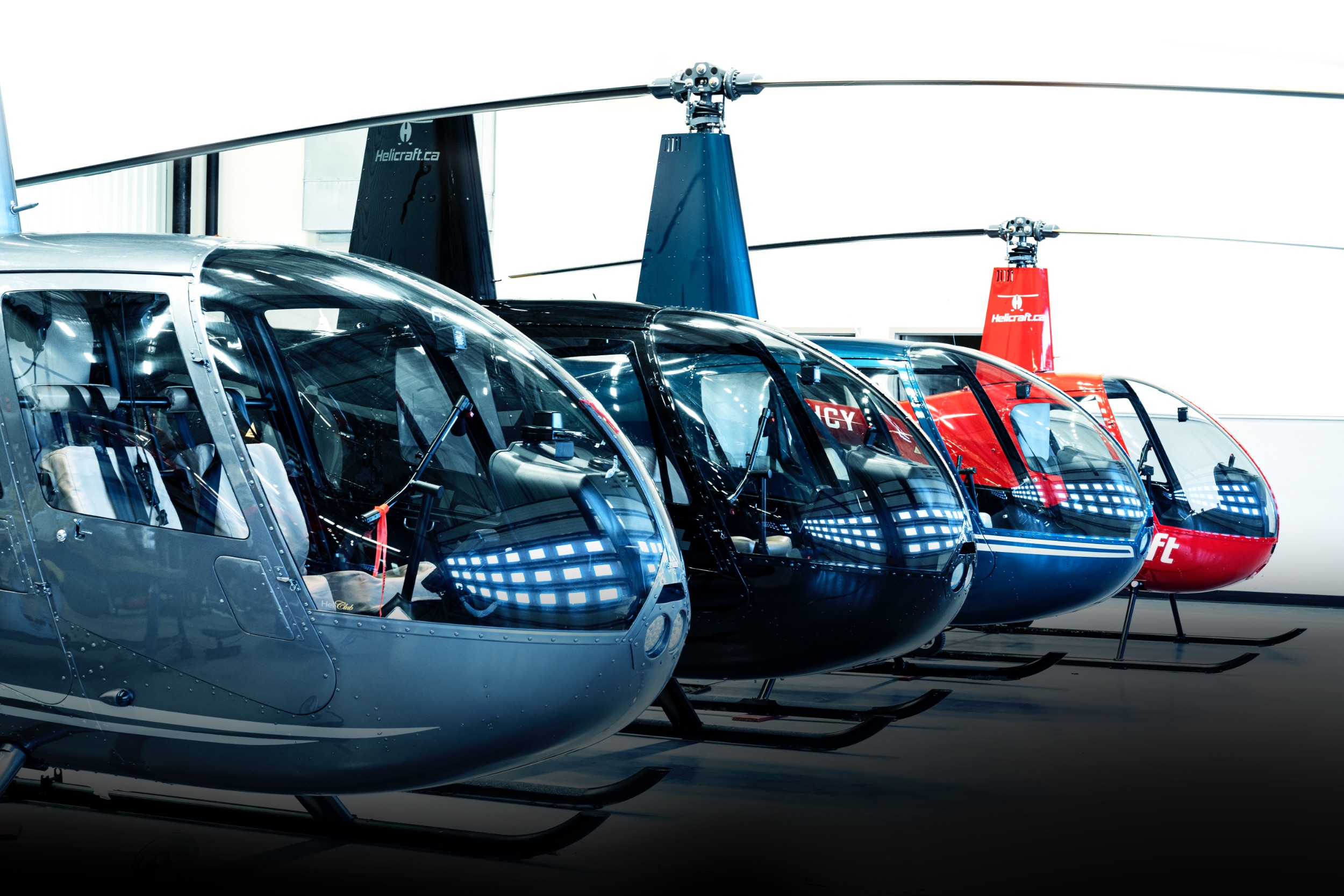 You've come to the right place with your helicopter
As a Transport Canada approved Aircraft Maintenance Organization (AMO), we must maintain the highest standards in the industry to keep our certification. Furthermore, as a Bell Customer Service Facility (CSF) and a Robinson Authorized Service Center, we must demonstrate annually that we have what it takes to meet and exceed the industry requirements through our policies and procedures.
The team you can count on in case of an Emergency
Whatever the emergency, we can help. If required, we'll come to you with one of our own helicopters. Whether it's a mechanical issue, a missing part, the services of a mechanic or a pilot, we're here for you.